The Privium team has their background in all important elements of the investment management industry.  With the experience of investment banks, accountancy, fund administration and investment management we cover all angles.  We are proud of the international reach of our experiences, both onshore as well as offshore.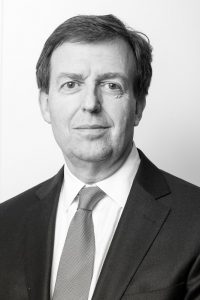 'I have the best job in the world; together we can turn people's dreams and ambitions into reality'​
Clayton Heijman is the founder and a Director of Privium Fund Management. During the financial crisis in 2008 he started with Privium, a firm that provides support to investment management initiatives and now has 30+ teams worldwide with over $3bn AuM. The company has (full scope) investment management licenses in London, Amsterdam and Hong Kong. He also started Darwin Platform, a firm that provides middle office services.
As a Dutch national, obtained a degree from the Dutch H.E.A.O. in Utrecht in 1983 and a Master in Business Administration from Webster University in Leiden in 1986, with an emphasis in marketing and management. After working for Kas-Bank and merchant bank MeesPierson, he joined Goldman Sachs as an executive director in the Equity Finance & Prime Brokerage division from 1994. In 1998 he joined Fortis as a Managing Director to set up the Prime Fund Solutions activities. After leaving in 2006 he worked as a Managing Director at Credit Agricole-Calyon before setting out on his own.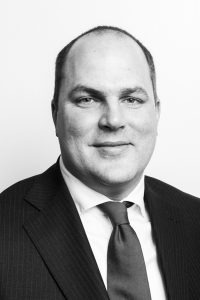 'I enjoy helping out by providing bridges between demand from investors and investment teams with specialised investment solutions'​
Mark Baak is a Director of Privium Fund Management B.V., he has held this position since the establishment of the company. Baak brings 10 years of experience in the asset management industry. Prior to his current role, he founded and headed the fund management team at Finles Capital Management. In his role as Head of portfolio management, he was responsible for external manager selection and portfolio management. He received his master degree in economics from the Vrije Universiteit in Amsterdam and is a CAIA charterholder. He initiated the Dutch hedge fund index and is a regular columnist and presenter at industry seminars.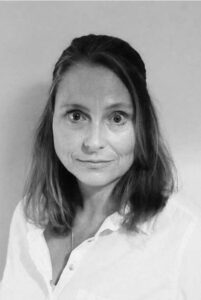 'Act with clarity, candour, compassion, courage and consistency in business and you won't go far wrong'
Andrea joined Privium in October 2020 as CFO.  She is the owner/principal of Oculus Accountancy which provides tax, accounting, and full outsourced back office services to clients across a broad spectrum of industries including the financial sector. Prior to running Oculus, Andrea spent 16 years with KPMG where she gained significant audit, advisory, regulatory and transaction experience primarily in the financial services sector.  Andrea has worked with global brands such as Citigroup and HSBC and has significant exposure at senior board level, gaining international experience in the Far East and Central and South America, notably spending 2 years in Mexico as regional KPMG director responsible for HSBC Latin America. Andrea is ACA qualified and holds a 1st class History degree from Warwick University.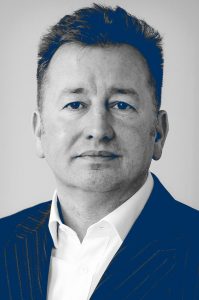 'While I've seen substantial changes to global financial markets over the prior years, I also see these changes providing great opportunities for investment managers who are adaptable'
Michael Romanek joined Privium Fund Management (UK) Limited as a non-Executive Director in October 2013 and has served as Director & Board of Managers of General Partner for Privium Selection Management, Luxembourg since August 2011. Michael is Principal and Founder of Rise Partners Limited, a boutique consultancy group specialising in arranging primary and secondary debt transactions. Client groups include banks, hedge fund and private equity fund managers, institutional investors and family offices. Michael was previously Director of Alternative Investments for Fortis Bank's Merchant Banking Division where his role spanned multiple business lines in providing services to the alternative investment funds sector. Prior to joining Fortis, he was head of European operations for a listed derivatives trading platform firm and was a consultant to and Business Development Manager for Group Deutsche Börse. Michael began his career in the early 1990s as a derivatives trader on the Chicago Mercantile Exchange followed by the London International Financial Futures & Options Exchange (now part of NYSE Euronext).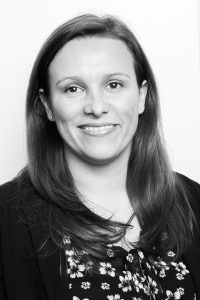 'The moment you stop accepting challenges, is the moment you stop moving forward.'
Jodi Papadellis joined Privium Fund Management (UK) Ltd as Office Manager in July 2016 and has now moved into the role of Relationship Manager. Originally from South Africa, she relocated with her family in 2001. Jodi has previous experience as a PA and Office Manager across a variety of industries.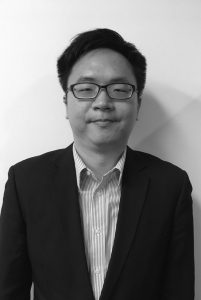 'If you are the striker of the fund, I will be the defender.'
Marco is currently responsible for Middle Office Operations at Privium in Hong Kong. Prior to Privium, he has worked in the trade and processing team at QRMO as an Operations Analyst, where he supported hedge funds in trade processing and shadow NAV reporting. Marco also worked as a Reconciliation Specialist at JP Morgan Asset Management where he supported the reconciliation team to perform reconciliation checks for mutual funds with leading custodians in the industry. He is fluent in English, Cantonese and Mandarin. Marco holds a Bachelor of Business Management from Griffith University and enjoys a good game of basketball.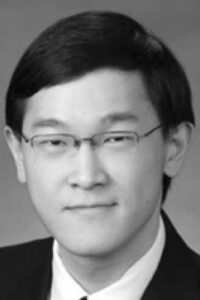 'Trust in dreams, for in them is hidden the gate to eternity.' (Khalil Gibran)
How Teng is Co founder of 1Absolute Investment Management. He formerly served as Investment Manager in Fighton Capital Management, managing the ASEAN investments.
Prior to Fighton Capital, he was the Portfolio Manager for Lloyd George Management small and mid caps portfolio, and also the lead ASEAN analyst.
How Teng was with Lloyd George Management for over 9 years, and headed up the Singapore office.
He graduated from University of Birmingham with B.Sc in Political Science and Economics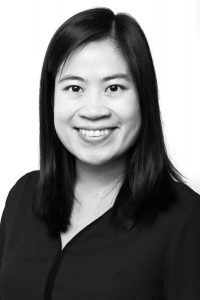 Senior Operations Associate
'Life is like accounting. Everything must be balanced.'
Khanh joined the Middle Office team at Privium Fund Management B.V. in April 2019. Her team is mainly responsible for cash and portfolio administration, reconciliation and valuation. Prior to joining Privium, Khanh has had five years of experience in back office fund accounting and middle office fund administration at Citco Fund Services. Khanh holds an MSc degree in Financial Management from TIAS School for Business and Society.
"Don't judge each day by the harvest you reap but by the seeds that you plant" – Robert Louis Stevenson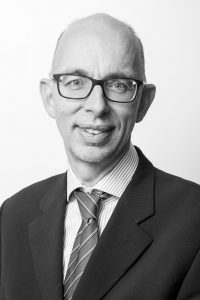 'Keep the risks for the weekend'
Nico Schoonderwoerd is the risk manager of Privium Fund Management. He keeps oversight of the risks of our clients and of Privium. He has a Ph.D. in theoretical physics and worked from 1999 until 2004 in Amsterdam Option Traders and Binck as Head of Research and Risk Manager. He acquired front-desk experience in ABN-Amro Asset Management (2004-2005) and the Bermuda-based hedgefund Concordia Advisors (2006-2007).