The Privium team has their background in all important elements of the investment management industry.  With the experience of investment banks, accountancy, fund administration and investment management we cover all angles.  We are proud of the international reach of our experiences, both onshore as well as offshore.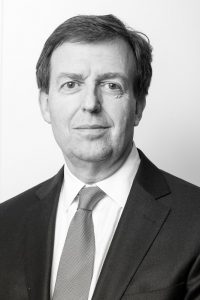 'I have the best job in the world; together we can turn people's dreams and ambitions into reality'​
Clayton Heijman is the founder and a Director of Privium Fund Management. During the financial crisis in 2008 he started with Privium, a firm that provides support to investment management initiatives and now has 30+ teams worldwide with over $ 2 Bn AuM. The company has (full scope) investment management licenses in London, Amsterdam and Hong Kong. He also started Darwin Platform, a firm that provides middle office services.
As a Dutch national, obtained a degree from the Dutch H.E.A.O. in Utrecht in 1983 and a Master in Business Administration from Webster University in Leiden in 1986, with an emphasis in marketing and management. After working for Kas-Bank and merchant bank MeesPierson, he joined Goldman Sachs as an executive director in the Equity Finance & Prime Brokerage division from 1994. In 1998 he joined Fortis as a Managing Director to set up the Prime Fund Solutions activities. After leaving in 2006 he worked as a Managing Director at Credit Agricole-Calyon before setting out on his own.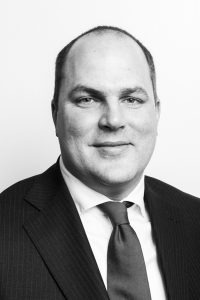 'I enjoy helping out by providing bridges between demand from investors and investment teams with specialised investment solutions'​
Mark Baak is a Director of Privium Fund Management B.V., he has held this position since the establishment of the company. Baak brings 10 years of experience in the asset management industry. Prior to his current role, he founded and headed the fund management team at Finles Capital Management. In his role as Head of portfolio management, he was responsible for external manager selection and portfolio management. He received his master degree in economics from the Vrije Universiteit in Amsterdam and is a CAIA charterholder. He initiated the Dutch hedge fund index and is a regular columnist and presenter at industry seminars.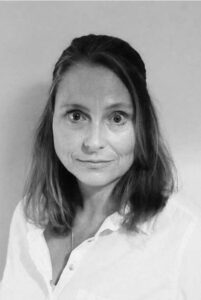 'Act with clarity, candour, compassion, courage and consistency in business and you won't go far wrong'
Andrea joined Privium in October 2020 as CFO.  She is the owner/principal of Oculus Accountancy which provides tax, accounting, and full outsourced back office services to clients across a broad spectrum of industries including the financial sector. Prior to running Oculus, Andrea spent 16 years with KPMG where she gained significant audit, advisory, regulatory and transaction experience primarily in the financial services sector.  Andrea has worked with global brands such as Citigroup and HSBC and has significant exposure at senior board level, gaining international experience in the Far East and Central and South America, notably spending 2 years in Mexico as regional KPMG director responsible for HSBC Latin America. Andrea is ACA qualified and holds a 1st class History degree from Warwick University.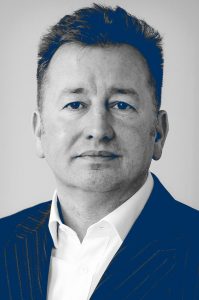 'While I've seen substantial changes to global financial markets over the prior years, I also see these changes providing great opportunities for investment managers who are adaptable'
Michael Romanek joined Privium Fund Management (UK) Limited as a non-Executive Director in October 2013 and has served as Director & Board of Managers of General Partner for Privium Selection Management, Luxembourg since August 2011. Michael is Principal and Founder of Rise Partners Limited, a boutique consultancy group specialising in arranging primary and secondary debt transactions. Client groups include banks, hedge fund and private equity fund managers, institutional investors and family offices. Michael was previously Director of Alternative Investments for Fortis Bank's Merchant Banking Division where his role spanned multiple business lines in providing services to the alternative investment funds sector. Prior to joining Fortis, he was head of European operations for a listed derivatives trading platform firm and was a consultant to and Business Development Manager for Group Deutsche Börse. Michael began his career in the early 1990s as a derivatives trader on the Chicago Mercantile Exchange followed by the London International Financial Futures & Options Exchange (now part of NYSE Euronext).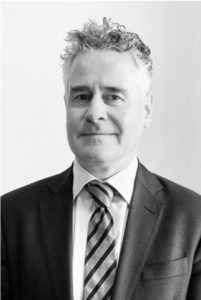 'In business, your reputation is the most valuable asset you have'
Paul joined Privium in November 2019 as COO. Prior to joining Privium Paul was the Global Head of Prime Finance at HSBC Bank plc (2011-2017). Previously he spent 9 years at Citadel Investment Group (Europe) Ltd and held various positions including MD Portfolio Finance, Board Director, CEO and COO (Europe and Asia). He has worked for Bankers Trust (International), ING Barings and Instinet (UK). Paul started his career at the London Stock Exchange in 1986. He holds a BE (Mechanical) from University College Dublin.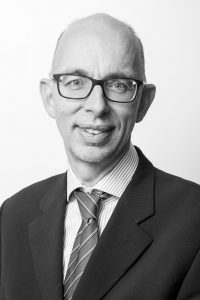 'Keep the risks for the weekend'
Nico Schoonderwoerd is the risk manager of Privium Fund Management. He keeps oversight of the risks of our clients and of Privium. He has a Ph.D. in theoretical physics and worked from 1999 until 2004 in Amsterdam Option Traders and Binck as Head of Research and Risk Manager. He acquired front-desk experience in ABN-Amro Asset Management (2004-2005) and the Bermuda-based hedgefund Concordia Advisors (2006-2007).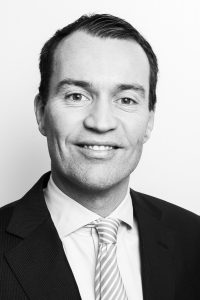 'Be good for your clients and good will come your way!'
Robert-Jan joined Privium Fund Management B.V. as an Associate Director on June 1 2016. At Privium he will be, among other things, jointly responsible for the investment oversight of the individual Privium funds. Before Privium he worked at Finles Capital Management as a Portfolio Manager for over 12 years, were he was responsible for manager selection, portfolio management and compliance. During his career Robert-Jan has been involved in the structuring of multiple investment funds. He holds a Bachelor degree in Law and Economics. He is also a Chartered Alternative Investment Analyst (CAIA).
'Translating complex regulation into practical actions'
John joined Privium as UK Compliance Officer in November 2017. John is a regulatory compliance specialist with over 25 years' experience of the UK governance, prudential and conduct of business requirements, gained through his experience at the regulator and subsequently as a consultant.
Prior to joining Privium, John was a Managing Director at Duff & Phelps which acquired Kinetic Partners, where he was a partner, in January 2015. John had joint responsibility for a team of 24 people, providing compliance advice and assistance to regulated firms in the alternative investment management sector, primarily private equity firms and hedge funds.
Since leaving the UK regulator in 2005, where John supervised the activities of a wide range of investment firms, John has had significant experience of assisting firms with their understanding and practical implementation of numerous regulatory initiatives, derived from UK, European and US developments.
John initially qualified as a Chartered Accountant with KPMG (London) in 1986, where he spent 9 years in audit.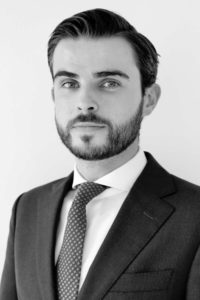 Investment Oversight Specialist
'Without integrity, intelligence and success are worth little.'
Felix leads the fund onboarding process and conducts investment oversight for clients in Hong Kong. Prior to joining Privium, Felix was an Associate Supervision Officer at the Dutch Authority for the Financial Markets, where he was part of the Market Integrity & Enforcement division. Felix has a special interest in China, having worked as a volunteer in Xinjiang and travelled extensively throughout the country. His Mandarin Chinese is currently at HSK Level-II. Felix graduated in the Research Master programme in Philosophy and Economics and holds a Bachelor degree in Economics from Erasmus University Rotterdam. In addition, Felix has participated in an exchange semester at the Shanghai University of Finance & Economics. Felix is a CAIA Level-II candidate.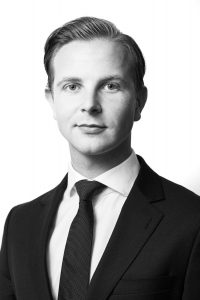 'I get energy from helping our investment teams continuously improve their product.'
Kevin is an investment analyst at Privium Fund Management B.V. since February 2019. At Privium he will be, among other things, jointly responsible for the investment oversight of the individual Privium funds. Previously, Kevin has been employed for nearly five years at Deloitte in the auditing business. Kevin holds a Bachelor degree in Accountancy from the Nyenrode Business University and a Master degree in Finance & Investments from the Erasmus University Rotterdam.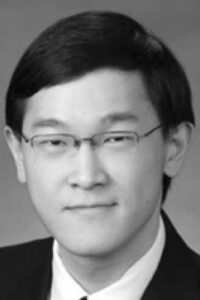 'Trust in dreams, for in them is hidden the gate to eternity.' (Khalil Gibran)
How Teng is Co founder of 1Absolute Investment Management. He formerly served as Investment Manager in Fighton Capital Management, managing the ASEAN investments.
Prior to Fighton Capital, he was the Portfolio Manager for Lloyd George Management small and mid caps portfolio, and also the lead ASEAN analyst.
How Teng was with Lloyd George Management for over 9 years, and headed up the Singapore office.
He graduated from University of Birmingham with B.Sc in Political Science and Economics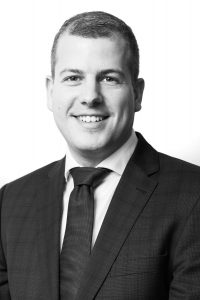 Associate Risk Management
'Those who do not remember the past are condemned to repeat it.' (Benjamin Graham)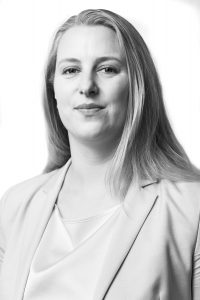 'When creativity and best practice meet, amazing things can happen!'
Jenny joined Privium in July 2019 and will be jointly responsible for the investment oversight of the individual Privium funds. Before Privium she was a buy-side equity analyst at ING Investment Office and an assistant portfolio manager for the sustainable discretionary mandates of ABN AMRO MeesPierson and Triodos Bank. Jenny is CFA charterholder.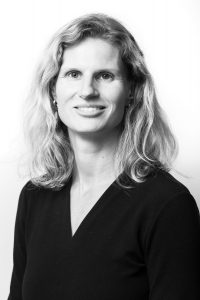 'Compliance with laws and regulations contributes to a sound business.'
Marlien joined Privium as Compliance Officer in May 2019. Before joining Privium, Marlien gained experience as legal counsel in the Asset Management industry. Marlien holds a Master degree in both tax and notarial law and completed the Grotius Securities Law (effectenrecht) in 2013.
'The only time success comes before work is in the dictionary.'
Pim joined Privium Fund Management B.V. as an investment analyst in January 2020. At Privium he will be jointly responsible for the investment oversight of the individual Privium funds. Simultaneously, Pim will be finishing his master Financial Economics at the Erasmus University Rotterdam, where he also obtained his Bachelor degree in Business Economics.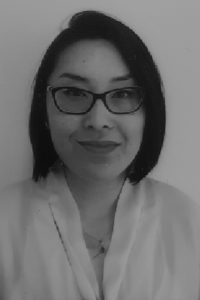 "Set tangible goals, don't lose sight of them, and remember the friends you make on the way."
Chongyang joined Privium as a Compliance Analyst in July 2020 and supports the compliance oversight of Privium's Appointed Representatives. Chongyang joins us from a fintech background in the SME space. In 2019, Chongyang volunteered at the Cambridge International Symposium on Economic Crime at Jesus College. Chongyang holds a Bachelor of Laws from Victoria University of Wellington in New Zealand, and also speaks Mandarin.
"The best way to predict the future, is to create it" (Peter F. Drucker)
Sanne joined Privium as a Client Investment Analyst in March 2020 and is jointly responsible for the Family Office Services. Sanne started her career at Van Lanschot Bankiers, Private Bank. She worked as a Private Banker and in her last role she was responsible for the department which gave middle office support to all Private Banking branches in the Netherlands. In 2014 Sanne joined Privium, in parallel she had role as lecturer in Business Management. In 2016 she decided to focus full-time on her role at the University of Applied Sciences Utrecht. Moving back to London gave the opportunity to join Privium again. Sanne graduated in Business Administration and holds a master degree in Strategic Management and Finance at the University of Tilburg.