Corporate Social Responsibility
Privium is actively engaged in a number of different foundations, charities and environmental/social projects around the world. We believe providing excellent services starts with being open-minded and taking care of the people and world around us.
Established by the hedge fund industry in 1998, Help For Children (HFC) is a global foundation dedicated to the prevention and treatment of child abuse. Formerly known as Hedge Funds Care, today HFC is supported by the broader alternative investment community.
To date, HFC has transformed the lives of more than 1.1 million children by investing over $53 million in the fight against child abuse thanks to the support of the hedge fund, private equity, venture capital, and real estate investment industries.
HFC makes grants across four major impact areas – decreasing risk, strengthening families, reducing trauma and building individual strengths – with the goal of making the world a safer place for children.
Vanessa Hemavathi, Privium's Head of Investment Services (Asia), was appointed Chair of HFC Asia in January 2020.
For more information, visit the website of HFC.

HUMAN+ was established in 2010 to overcome the funding and focus gap that limits biomedical discoveries from reaching the market as a functional therapy or medication. The step from research to product development, known as the translational phase, often proves challenging due to a lack of development expertise and funding, causing many promising developments to fall by the wayside.
HUMAN+ aims to accelerate development by organizing access to knowledge and expertise and facilitating public-private funding. By utilizing HUMAN+ co-funding, charities can co-fund and participate in more projects.
HUMAN+ collaborates with the European Infrastructure for Translational Medicine (EATRIS) to select its projects. Any promising projects can be considered for support as long as it has a clear translational objective. Basic scientific research and projects aimed to extend existing patents are not part of the mandate.
HUMAN+ is co-founded by Frank de Man of EATRIS and our CEO Clayton Heijman.
For more information, visit the website of human+.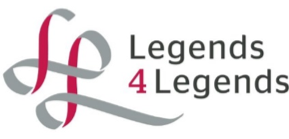 Alternatives 4 Children (A4C) is an independent charitable foundation established in 2011 in the Netherlands which aims to involve professionals from the global (alternative) financial industry. A4C supports sustainable projects and raises money for charities involved in improving the living standards of children. Through education and training, children gain the skills needed to shape their own future. This not only benefits them individually, but also the communities they live in.
Currently, A4C is involved in five projects in India, Kenya, Ghana and Tanzania. In its project selection, A4C focusses on small scale, local involvement and transparency to ensure a lasting impact and measurable results.
A4C's annual fundraiser, Legends 4 Legends has grown into a major industry event where participants can connect and gain insights from leading investment managers and experts.
Privium has been an early supporter and donor of A4C. Our CEO Clayton Heijman is a member of the Advisory Board of A4C and a member of the Board of Trustees of A4C's UK chapter.
For more information, visit the website of A4Cs.
In 2019, Privium teamed up with EcoMatcher to create the Privium Global Forest, located in Costa Rica, Uganda and the Philippines. EcoMatcher helps companies to become visibly more sustainable through tree planting. By using vetted foundations from around the world specialised in tree planting, EcoMatcher enables the purchase and gifting of trees in an accessible and transparent way. Through its online platform, you are able to view each tree, the farmer who planted it and how much carbon has been sequestered.
For more information, visit the website of EcoMatcher.