Privium wants to build long-term relationships with its managers, investors and service providers. We continuous look to provide added value, expertise and insights in the work that we do. We pride ourselves in benefiting from our global presence and network while remaining nimble and pragmatic.
We are your independent, global and true business partner
Privium is a global innovative investment management firm. We enable skilled and experienced portfolio management teams to focus on their core activity: investing and generating returns for investors.
Privium's offering includes start-up support, compliance, fund structuring, marketing assistance, investment management oversight, middle office operations and risk management.
Privium is an investment management company that offers both offshore and onshore (AIF & UCITS) structures, for alternative and traditional asset classes across different jurisdictions.
Established in 2008, following prestigious careers in prime brokerage, accountancy, banking and fund management, award-winning Privium Fund Management is an international company with representation in major financial centres.
Originally starting out with hedge funds and fund of funds, Privium has developed into an all-round fund management company for both traditional and alternative asset classes.
Keeping up-to-date with a changing regulatory environment is a core strength of Privium' s activities. Through our dialogue with various investors, regulators and market participants we stay on top of major developments.
Privium has offices in London, Amsterdam, Hong Kong and Singapore. It als operates umbrella fund structures in Luxembourg and the Cayman Islands. Privium's activities in Hong Kong are regulated by the SFC, our Singapore activities are regulated by the MAS, our activities in the UK are regulated by the FCA and our activities in the Netherlands are regulated by the AFM.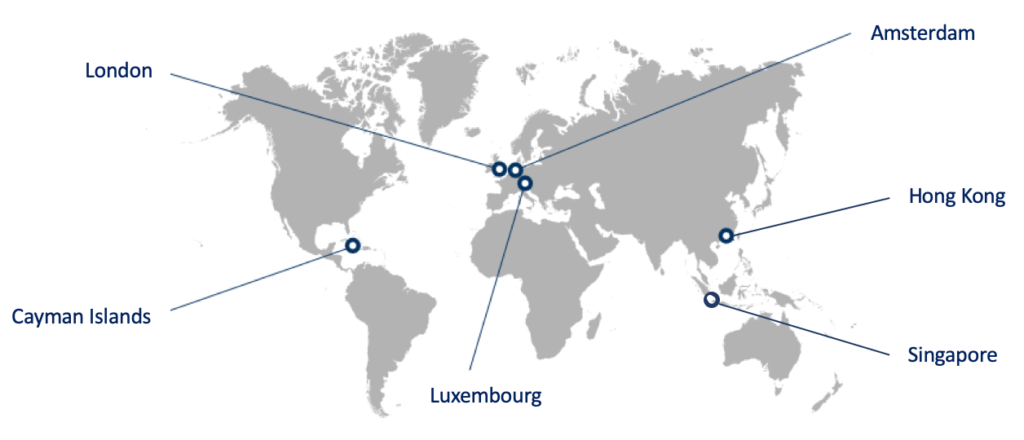 The set-up of a fund is a delicate task to ensure that you build something that will help you at the start, support you during the growth and is flexible enough to cope with different demands from investors.
Privium is your international partner in getting it right.
The development of an investment management business may need dealing with different feeder structures, managed accounts or regulatory demands.
Privium will support you in your growth.
Investing in hedge/private equity funds is a process where you want to benefit from the broadest possible expertise.
Privium has the experience and expertise that will help you in making the right selection.