Privium希望与基金经理,投资者和服务提供商建立长期的合作关系。在我们所做的工作中,通过提供专业知识和分析不断实现价值增值,。我们得益于全球范围内的业务和网络,与此同时,又以保持敏捷和务实的一贯作风为荣。
We are your trusted and independent partner
Privium是一家全球创新型投资管理公司。我们经验丰富的投资团队能够专注于核心活动--投资并为投资者创造收益。
Privium's offering includes start-up support, compliance, fund structuring, marketing assistance, investment management oversight, middle office operations and risk management.
Privium is an investment management company that offers both offshore and onshore (AIF & UCITS) structures, for alternative and traditional asset classes across different jurisdictions.
Established in 2008, award-winning Privium Fund Management is a global group of companies providing fund management services and investment management solutions. The founder and its directors have all enjoyed prestigious careers in prime brokerage, accountancy, banking and fund management. 
Privium最初从对冲基金和基金中的基金开始,现已发展成为一家专注于传统和另类资产的全方位基金管理公司。
Keeping up-to-date with a changing regulatory environment is a core strength of Privium' s activities. Through our dialogue with various investors, regulators and market participants we stay on top of major developments so our partners and clients do not have to.
Privium has offices in London, Amsterdam, Hong Kong, Singapore, New York as well as a representative office in Shanghai. It als operates umbrella fund structures in Luxembourg and the Cayman Islands. 
Activities in London, Amsterdam, Singapore and Hong Kong are regulated. Our offices in New York and Shanghai complete our network and give allocators and emerging/existing fund managers in the US and China markets direct access to Privium's licensed activities.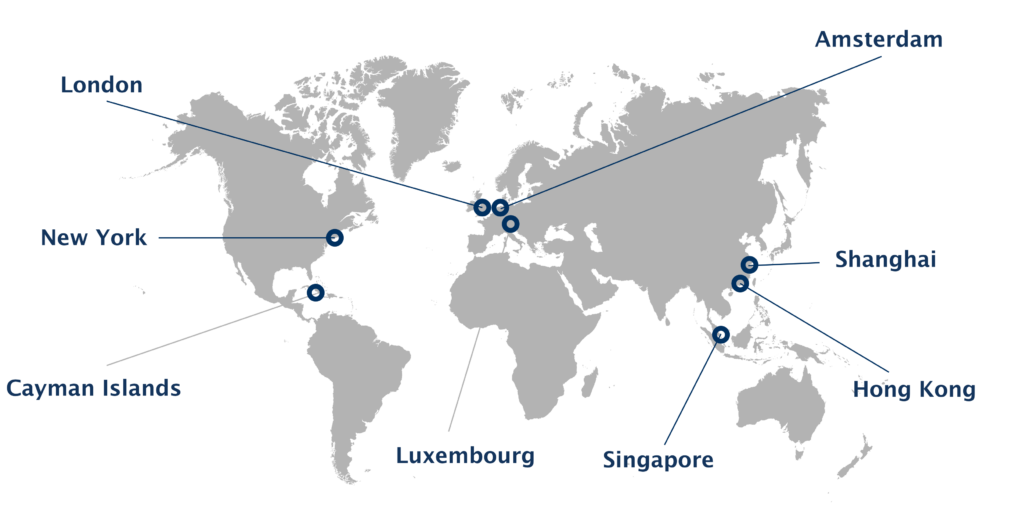 基金的设立是一项微妙的任务,以确保您在起点已经打下好的基础,在成长过程中能够为您提供足够的支持,并且足够灵活应对投资者的不同要求。 Privium是您实现正确目标的国际伙伴。
Privium is your international partner in getting it right.
投资管理业务的发展可能面临不同的种子结构、账户管理或监管要求。
Privium将为您的成长提供持续支持。
通过对冲/私募股权基金的投资,您可从其业务所涉及的广泛专业技术中受益。
Privium的丰富经验和专业知识将帮助您做出正确的选择。