Working at Privium Fund Management means you will be working in a growing and immensely professional company. As an independent, global investment management firm Privium works in partnership with investors over the world to develop, structure and manage alternative investment strategies. Our global team consists of 35 employees and approximately 100 investment professionals.
Privium Fund Management (UK) Limited ("Privium") based in London is authorised and regulated by the Financial Conduct Authority (FCA) to undertake investment management and investment advisory activities as a Collective Portfolio Management Investment Firm (FCA firm reference number 471186).
Privium's regulatory approvals enable it to manage and advise Alternative Investment Funds (AIF's) and UCITS as well as to manage discretionary accounts. It acts as a Principal firm for a number of Portfolio Managers (also known as Trading Divisions or TDs) and Appointed Representatives (ARs) whom are provided an infrastructure in which to carry out regulated activities in the UK.
Privium works in partnership with these talented portfolio managers and investment advisers to provide them with a robust, regulated, operational environment in which they can focus their investment expertise on their own funds, managed accounts or clients whilst benefitting from Privium's knowledge, experience, and infrastructure.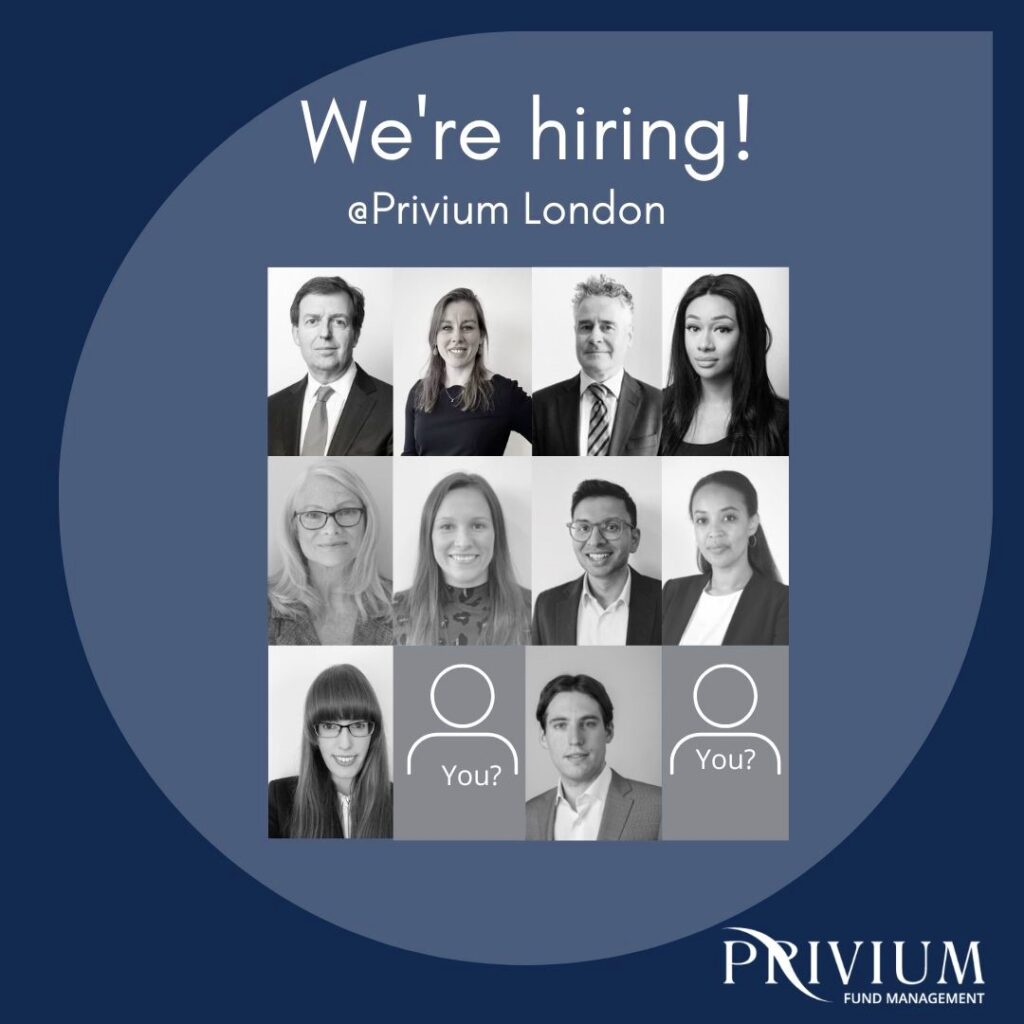 As a Compliance Specialist you will be part of a small, customer facing, team providing support, advice and guidance both internally and externally. A key objective is to ensure that our ARs and portfolio managers understand and adhere to the regulatory framework in order that Privium can meet its current and future regulatory obligations.
The ideal candidate will have worked in a similarly regulated environment for a minimum of 4 years and have an understanding of FCA regulatory requirements for the investment management industry.
The following attributes are considered essential to this role:
Positive and enthusiastic character, self-motivated and willing to learn;
Experience working in a team environment (willing to interact with Front Office/Legal/Risk on certain tasks) collaborate well with colleagues, work independently and confidently to see tasks through to completion;
Proactive communication and approach, well organised with good attention to detail and an inquisitive mindset / desire to enhance systems and processes;
Prioritisation skills and/or experience working with client demands; this is a hands on role requiring regular meetings with ARs and portfolio managers;
Previous experience of working in a compliance advisory and/or monitoring role (ideally in Asset Management) for a minimum of 4 years;
Proficient in Microsoft Office skills (Excel, Word, Powerpoint, Outlook, etc);
Deep knowledge of the FCA handbook ideally including MiFID 2, AIFMD, SM&CR and GDPR.
The following attributes are considered desirable for this role:
Compliance, Regulatory Consulting or Legal background;
CISI Compliance Diploma or similar;
Providing compliance advice to Appointed Representatives and portfolio managers;
Experience of project work eg MiFID II/AIFMD;
Experience of providing external and internal training;
Experience of carrying out Compliance Monitoring activities eg best execution, market abuse, PA dealing;
Sound knowledge of Financial Crime (AML/TM/Sanctions/ABC/Fraud, 1st AML operations).
Summary of principal tasks:
Contributing to the Compliance team in a dynamic investment management environment;
Supporting the firm with the on-boarding of new clients to establish appropriate compliance infrastructures including due diligence and AML checks, seeking approvals and setting-up monitoring programs;
Working with new Portfolio Managers/Appointed Representatives to develop and implement the necessary policies and procedures and providing compliance training;
Coordinating on-going compliance monitoring including liaising with the Company's appointed representatives to arrange meetings and reviews, participating in compliance reviews and instigating appropriate follow-up actions;
Reviewing of financial promotions;
Circulating documents; maintaining records and registers;
Experience developing the compliance framework for new operating structures as well as conducting regulatory impact assessments;
Helping with annual review of Risk Assessments (EWRA/CRA);
Circulating documents; maintaining records and registers (Internal Log);
Carrying out compliance monitoring and reporting (internally and to the regulator) per the annual compliance programme;
Review policies and procedures, including the Compliance Manuals;
Assisting with the management of Compliance training for ARs/TDs and Privium staff;
Anything else that may be reasonably requested and needed by the firm to fulfil its Compliance obligations.
The main place of business will be the company's office in London.